In light of COVID-19, we ask that guests exercise caution and use good judgement when interacting with attendees.
If you are experiencing symptoms of COVID-19, been in contact with anyone with COVID-19, or are a vulnerable individual please do NOT attend.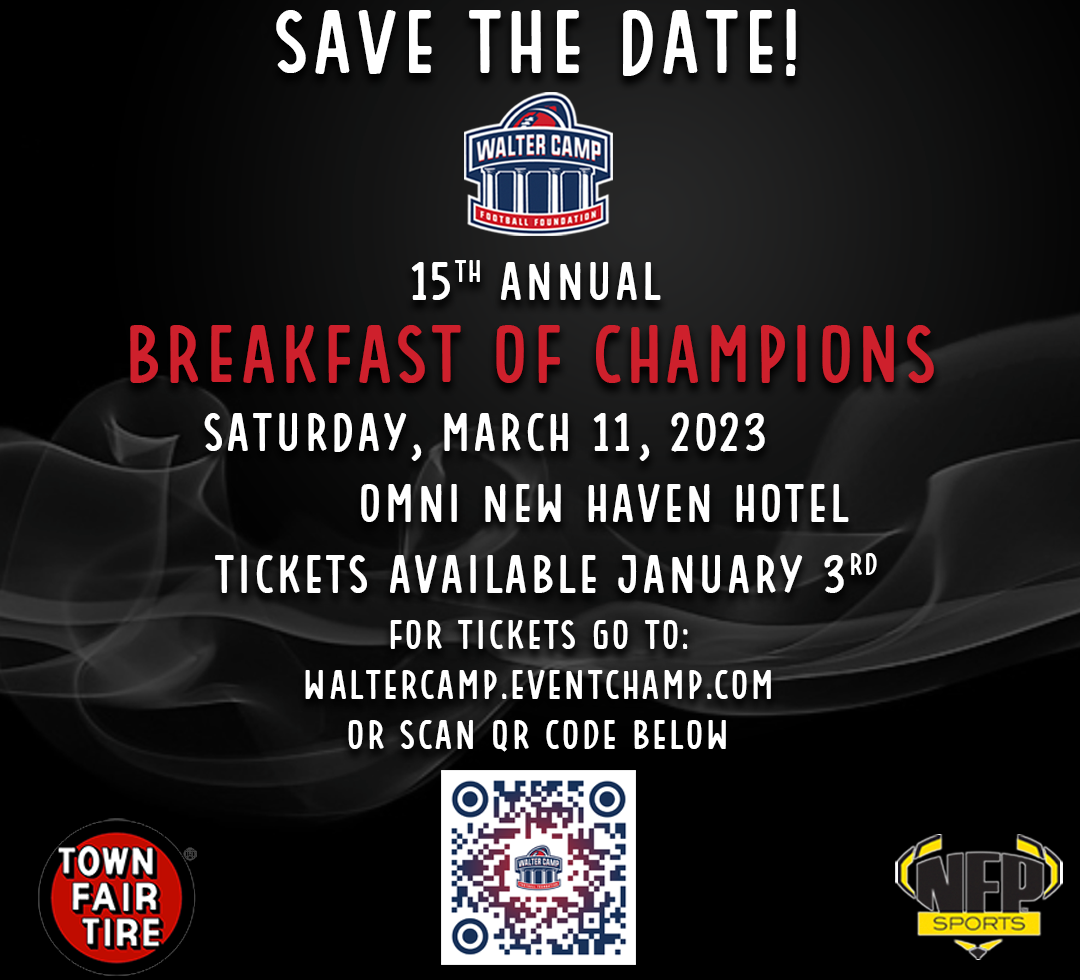 Saturday March 11, 2023 , 8:30am-11:30am
Omni New Haven Hotel, New Haven
The 15th Annual Walter Camp Football Foundation Breakfast of Champions will honor the 6 CIAC CT H.S. Football State Champions, the 13th Annual All CT H.S. Teams (1st & 2nd), H.S. Coach of the Year, H.S. Player of the Year, UCAN Inspire Award and the Lifetime Achievement Award.